About Us
Home
> About Us
---
Our Name and Philosophy
Our name embodies our philosophy — we enjoy working with energetic people to activate commercial opportunities that have not been seen before. Hence we do not offer capital but rather expertise, guidance and our wealth of contacts whom also enjoy collaborating and striving for joint rewards.
Latent:
existing or present but concealed or inactive
(Wikionary)
Our Background & Goal
We are based in Brisbane, Australia, and currently only work directly with entrepreneurs rather than provide remote mentoring and guidance. Currently our goal is not to be another venture capital or private equity fund but rather a "coach to innovators".
Our Logo
Our logo depicts the formation of a fibonacci ring from odd shapes to form the omni-present representation of a flower in nature — depicting natural sustainability and striving to grow.
Founding Partners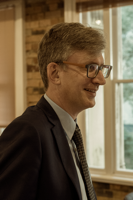 Duncan Unwin
Co-founder
Duncan applies his year of experience in business strategy, supply chain management, product management and organisational change as well as engaging his network of extensive contacts to drive investor value and venture delivery.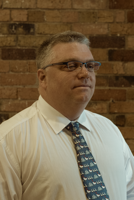 Kim Elms
Co-founder
Kim completed his PhD at the Queensland University of Technology (QUT, Australia) in Computer Science and ever since has worked through technical positions in SAP Research (where he built large collaborative European projects) and then personal startup endeavours.